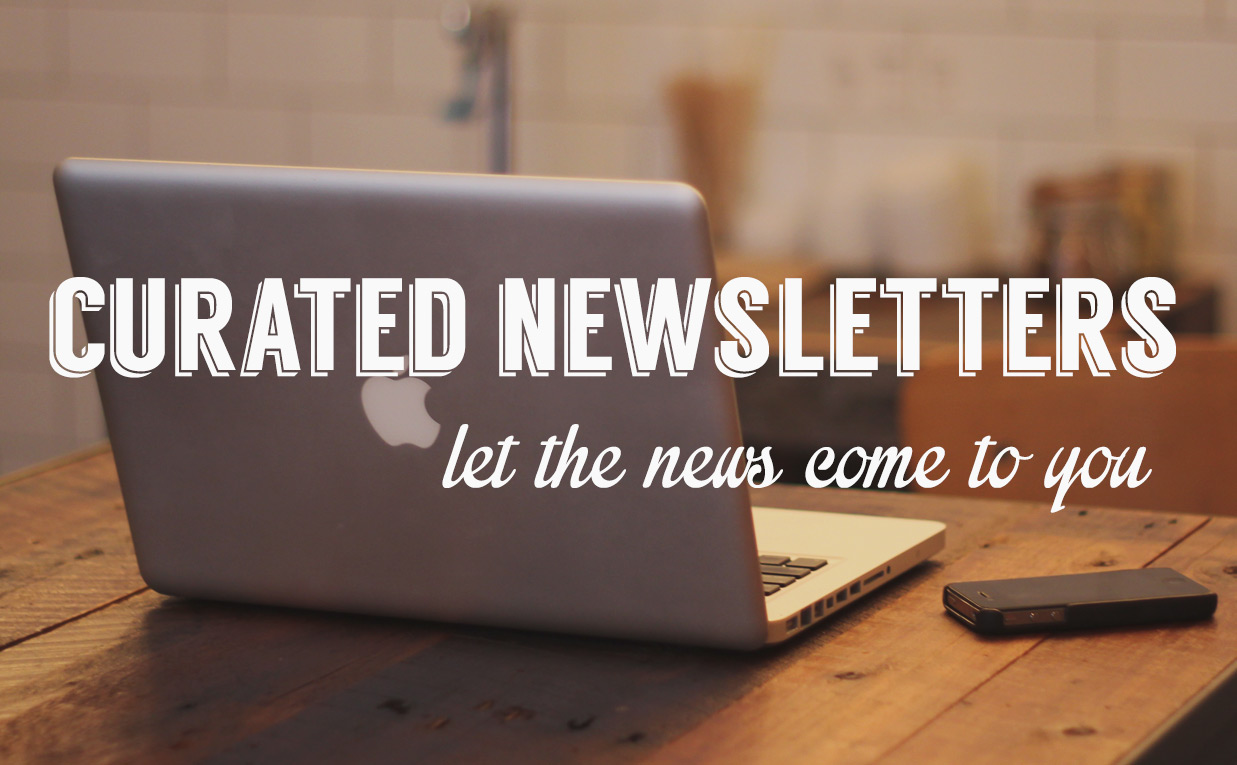 Recently I've discovered the joys of curated newsletters. Working in email marketing a big part of my job is market research – keeping tabs on what the rest of the email marketing world is doing in terms of design, content and generally everything.
Curated newsletters are these awesome regular newsletters that you can sign up to that'll give you bite size chunks of information of whatever you've signed up for. Whether it's entertainment, news, science – there's a curated newsletter for you.
I wanted to share with you a few of my favourite curated newsletters that, I feel, give me a good overview of what's going on in the world. Being in Bahrain, I rarely watch any news and reddit's not always the perfect source to get all my info. (Even though it's much more fun reading news and seeing GIFs of animals being jerks.)
1. theSkimm
A new favourite of mine. News in bite size chunks with links to full stories. Though, reading the chunks feels good enough for me. It's all in the name too – if you don't fancy clicking through and reading the entire article, there's a handy summary of the news tidbit at the end of each piece!
2. jason hirschhorn's @MediaREDEF
For all my pop culture/entertainment needs. Choice picks from TechCrunch to WSJ, Medium and more.
3. Dark Matter from Almighty
Dark Matter always brings me material I've not seen anywhere else. Covers everything from technology to design. But you don't have to work in the field to appreciate it.
4. NYTimes.com – What we're reading
Twice weekly snippets of what the reporters and editors over at NYTimes are reading. Not at the top of my list, but I maintain my subscription for its diversity.
5. Farnham Street Weekly – Brain Food
One of my favourites. The name says why – it really is brain food. Probably has one of the widest range of topics and all very intellectual. I feel smart reading some of these links! Feel… I wouldn't go so far as to say I understand a lot of what they send!
6. NextDraft
NextDraft is very much in the same vein as theSkimm – the current affairs of what's going on in the world in digestible chunks.
7. Real Future by Alexis Madrigal
I'll be honest – this one I subscribed to in the hope that it would make me more well read and, well, more intelligent! You definitely have to make some time in your schedule if you want to read some of these. But well worth it.
8. Gray Matters
If you like science you'll definitely get something out of Virginia Hughes' excellent Gray Matters. It's a weekly round-up of everything under the science hat. Oh and there are pretty pictures.
Now there's just one problem subscribing to all of these brilliant newsletters – I can't keep up! Though just stumbled across nwsltr, thanks to @mike_ragan, which looks like it might come in handy if you're like me and have a bunch of curated newsletters you're subscribed to.
Any of you subscribe to curated newsletters? What are your faves? Have you got any recommendations for me?
(Image from Unsplash by Luke Chessar, edited by me.)