Like my 365 project rundown for January showed, it's been a quiet month. And I have really, really enjoyed it.
The great thing about having a nice, quiet and somewhat frugal month is getting to stay in and just consume film after film after film. Oh and a smattering of TV too.
January was a great month for films. Saw 11 films in January alone! Doing a lot of work to catch up on all the films I've missed from last year. And perhaps the year before that too. Check them out:
Lucy
Fury
John Wick
[REC] 4: Apocalypse
All Is Lost
Guardians of the Galaxy
The Equalizer
The worst of the lot is probably [REC] 4 and best Interstellar. Reviews should be either up or going up over the next few weeks.
Small screen watching
TV wise it's been fairly quiet. Though did manage to squeeze in one of Amazon's new TV shows – Mozart in the Jungle. Created by Roman Coppola, Jason Schwartzman, Alex Timbers and starring Gael García Bernal, Macolm McDowell and Saffron Burrows among others. Great show. I'd urge you to check it out if you get the chance. A little bit hard to get into in the beginning. Gael García Bernal is an absolute riot as Rodrigo. Brilliant. There's no news on a second season, but to be honest, I'm quite happy with the first season. I don't feel the need to see another. It was a good show as a one season sort of thing. We'll see though!
We did finally finish up my rewatch and A's first watch of Battlestar Galactica. Jeez, that took longer than I expected. There was definitely a bit of a stall during the final couple of seasons and a big stall in the final season. Didn't mean I enjoyed it any less. Now I have a hankering to give Caprica a rewatch.
As noted up above, we haven't been out and about all that much this month. We did make it out to the farmers' market in Budaiya. But, we felt the need to be a bit more frugal due to the epic holiday season and upcoming holiday. Yes, holiday! In January we finally pinned down our holiday to the States in February. So this month I'll be heading over to the States! Incredibly excited. And almost relieved to have a holiday coming up – it's been too long since the last one.
Chuffed to bits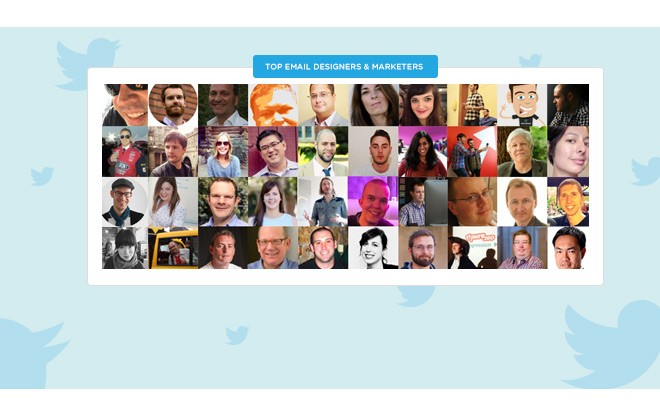 One big highlight for me personally for January was being recognised by Litmus as an Email Marketing Thought Leader on Twitter. This was a huge thing for me. Being recognised by my peers gave me a massive lift and just solidified my own feeling that I've finally found that balance between enjoying the work that I do as well as being good at it. Sure some days I could just say "To hell with work!" – but we all have those days. (PS. Litmus is a huge player in the email marketing area.)
Favourites of the month
Here are a few things that have entertained and interested me most over the last month. It's a big ol' mixture of everything from film stuff, work and beyond.
Oh and finally, I'm on Instagram now. I joined eons ago, when it was first available on Android. Then switched-off. Well, I've switched on again. Still finding my feet on it. Erm, follow me!
Hope you all had a great January! What have you been up to this past month?